The President, Muhammadu Buhari, has met with leaders of the two main political parties in Nigeria, the All Progressives Congress (APC) and the Peoples Democratic Party (PDP) at the Aso Rock Villa in Abuja.
The President via his twitter handle said, "Today's Meeting with PDP & APC was not a political gathering, but a symbol of our unity and an expression of the maturity of our democracy".
The APC delegation was led by the Chairman of the Party John Odigie Oyegun, Former Senate President Ken Nnamani, Former Information Minister Tony Momoh, Former Governor of Bayelsa State Governor Timipre Sylva, Senator Ifeanyi Ararume, among others.
While for the PDP, was the Chairman, Caretaker committee of the Party Ahmed Markarfi, Senator Ben Obi, Senator Stella Omu, Dr. Okwesilieze Nwodo, and Professor T. Adeniran.
According to Mr. Oyegun, "By this meeting, PMB has sent out a message that he's President of all Nigerians, regardless of party/religion/ethnicity.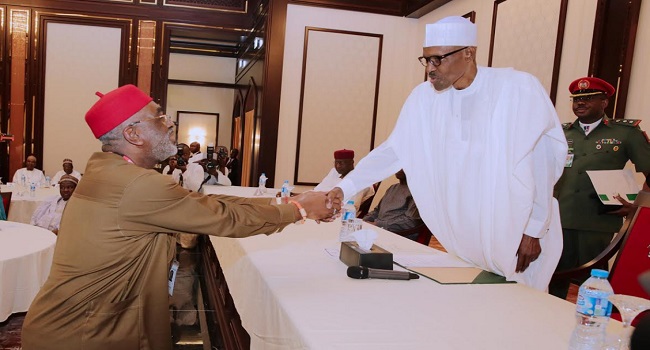 On the part of Markafi, "We assure you of as much cooperation as an opposition party can give, after all the role of the opposition is to take over power.

"PDP ready to offer legitimate, decent opposition. We will do this to keep govt in check, but ultimately for the benefit of Nigeria
"We will never wish ill of anyone, not to talk of the person saddled with the responsibility of leading Nigeria.
"We believe the President of our country — regardless of what party flag he or she flies — is our President.
"The entire family of PDP joins compatriots in welcoming you back from your medical vacation. We thank God for your recovery".
The President in his response added that "Opposition does not mean hostility, enmity or antagonism. Democracy needs opposition, one which is vibrant but responsible."
"Opposition does not mean hostility,enmity or antagonism. Democracy needs opposition, one which is vibrant but responsible." ~ Pres @MBuhari
The Vice President, Yemi Osinbajo was also in attendance.
This is the first meeting bringing both parties together since the inception of the Buhari administration.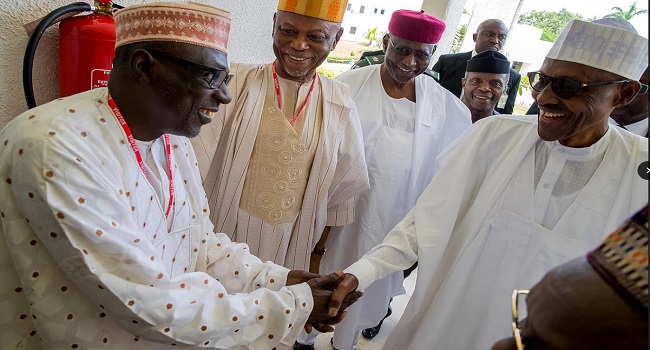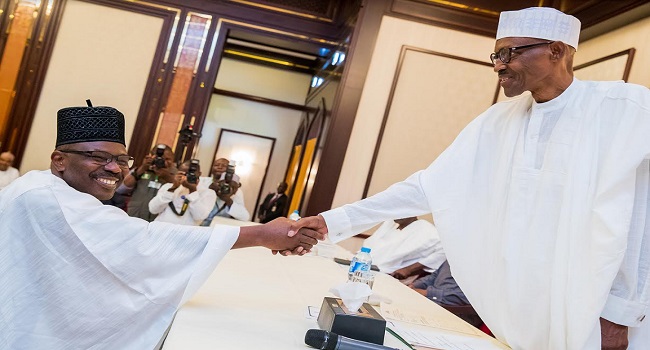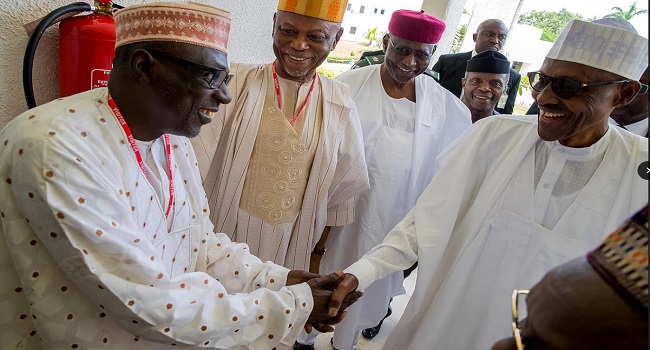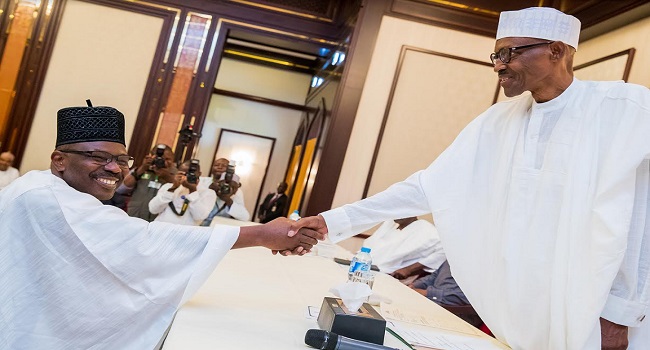 Comments
comments